Commercial Flooring in Seaside, OR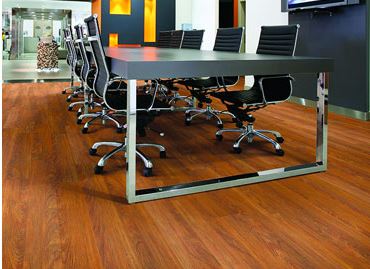 Keep your business location safe and comfortable for your employees and customers by upgrading your commercial flooring in Seaside, OR to vinyl plank, VCT, or carpet. Our showroom displays a wide variety of carpet tiles, matting, and stairway solutions suitable for all types of commercial environments, so stop by to discuss your needs with a friendly and knowledgeable associate. Whether you're searching for ways to increase your employees' comfort and productivity or you simply want to improve the style and atmosphere for your customers, we have flooring and stairway solutions to suit all your needs. Our helpful employees are always available to show you our selection of flooring and help you choose the perfect option for your location.
Provide Comfort and Safety for Your Employees
Whether you run a retail store, food service company, or customer service department, if you have employees who are on their feet for most of their shifts, chances are they'll need something more comfortable to stand on than your typical commercial flooring. Walk-off matting offers a low-key, plush, and ergonomic surface that your cashiers or clerks can stand on during their shift while keeping the mat out of the view of your customers. By using walk-off matting with our vinyl base or plank flooring, you can maintain a stylish business space while providing the best in comfort for your workers.
Whether you're searching for durable and neutral carpet flooring for a retail store or vinyl plank to give your restaurant a classic hardwood look, you should always search for something that will be easy to clean and resistant to stains or moisture. With a full variety of commercial flooring from trusted manufacturers like COREtec, Shaw, Mohawk, and Downs, you're sure to find the perfect flooring style to suit your company's maintenance needs and interior style.
Schedule Your Commercial Flooring Installation with a Skilled Professional
Once you've chosen your commercial flooring or stairway solutions, be sure to schedule installation by a skilled professional. An installation specialist is able to properly remove your old flooring, prepare the subfloor, and install the new flooring safely and properly so that it lasts for many long years. In addition to reducing the work on your part, getting flooring installation by our contractors means you're covered by our Lifetime Installation Guarantee. This means that if you experience any installation-related problems with your new flooring throughout its entire lifetime, we'll fix it free of charge.

Contact us for more information about our commercial flooring options. We proudly serve clients in Seaside, Astoria, Cannon Beach, and Manzanita, Oregon and surrounding areas, as well as on the Long Beach peninsula.