Flooring in Seaside, OR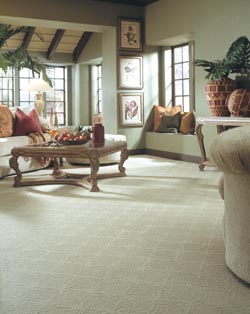 Achieve your style goals in every room of your home when you shop with us at Randall Lee's Flooring America. At our showroom, we carry a wide variety of product options for customers looking for flooring in Seaside, OR. Our flooring store features everything you need to create a standout look in your residence. We proudly feature and install materials from top names in the industry today, giving you an easy way to transform your space. Visit us today to learn more about our collection.
The Perfect Home Flooring for Every Home
When you are ready to make a change in your residence, start with your flooring. Switching out your floors for a new pattern or a new material can deliver dramatic results without the need for a lengthy and expensive remodeling project. Our local showroom is your source for everything from carpeting to hardwood. We offer top collection options to fit even the most discerning tastes.
If your household has children or pets, you already know how important it is to select home flooring that is built to last. Our sales team is happy to answer any questions you have regarding our products. With our guidance and recommendations, you will make the right choice for your new floors.
Regular maintenance is essential to keep your flooring looking great for years to come. Let us provide you with the guidance you need to clean and maintain your floors with ease.
Top Flooring Brands at Our Showroom
Choose a top-quality addition to your home when you visit our showroom for new floors. Our store carries products from the leading flooring brands in the industry. We invite you to shop with us to explore your options from the following:
Hearth & Home
Gibraltar
Home Craft
Resista
Star Values
Request a Flooring Installation
After you have shopped with us and discovered the right floors for your space, count on us to provide you with the right installation. Our experienced professionals are available to take on the remainder of your remodeling project. When you work with us for your flooring installation, you can trust that we will complete the job the right way the first time.
Our team has the knowledge and experience needed to provide you with a quality result for jobs of all sizes. We focus on the details to ensure that every plank and tile is placed properly. By trusting us with your installation services, you will create a beautiful setup that does not call for expensive repairs.

Contact us in Seaside, OR, to shop for new flooring from our showroom. We carry a full selection for customers throughout Astoria, Cannon Beach, Manzanita, and the Long Beach Peninsula.