Luxury Vinyl Flooring in Seaside, OR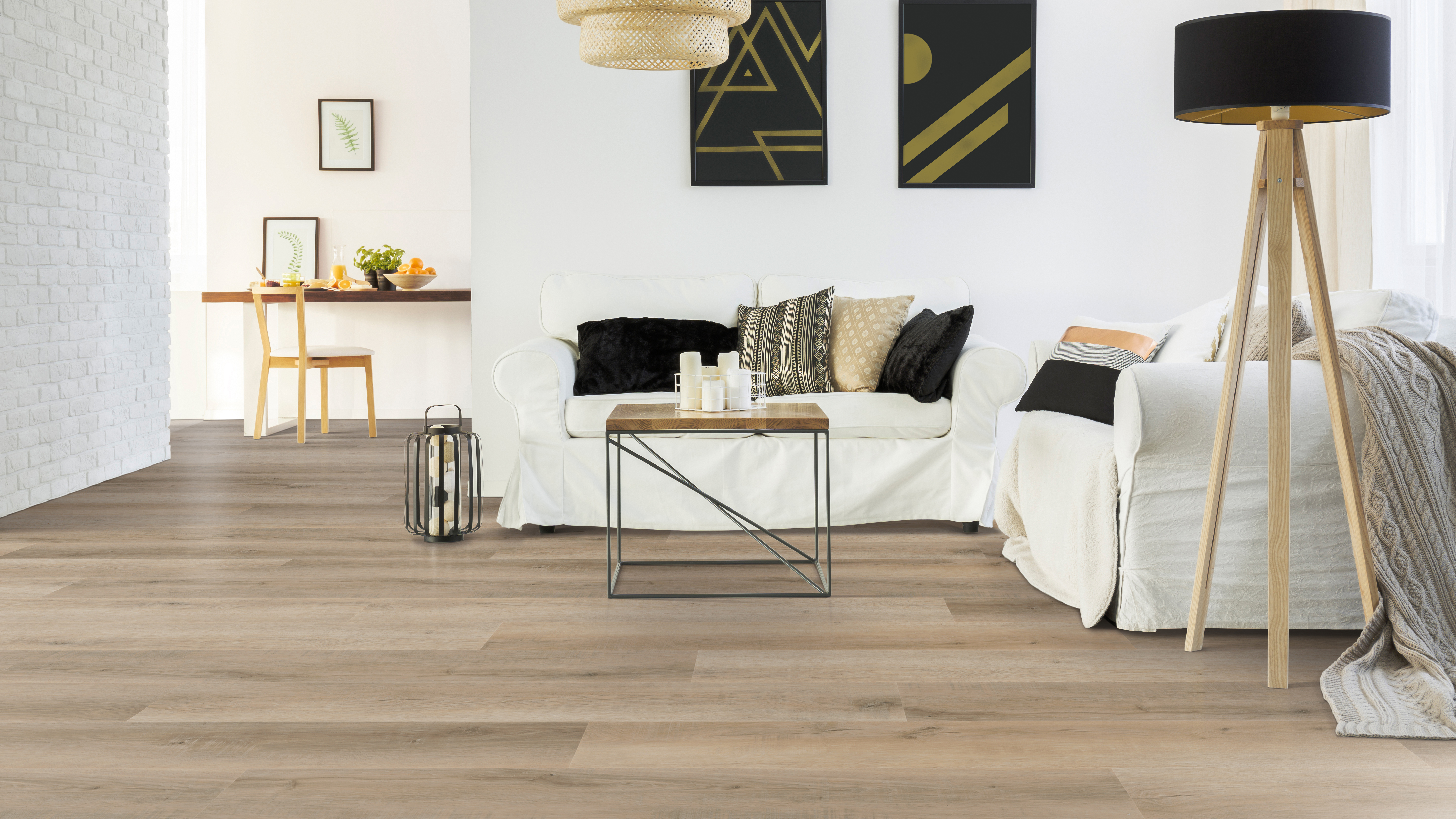 Homeowners in Seaside, OR, are continually seeking ways to enhance their interiors with flooring options that combine strength, attractiveness, and everyday resiliency. At Randall Lee's Flooring America, we understand the importance of choosing the right flooring to set the tone for your entire design. Our flooring showroom offers a robust selection of luxury vinyl flooring, making it the perfect destination for your next remodeling project. Let's explore the world of luxury vinyl flooring and discover the perfect style to fit your needs.
Explore Our Selection of Luxury Vinyl Flooring
At Randall Lee's Flooring America, we take pride in providing a diverse range of luxury vinyl flooring options, ensuring you find the perfect match for your home. Our showroom features selections from some of the most well-known brands in the industry, and our helpful staff stays up-to-date with the latest trends. We are your one-stop shop for all your flooring needs and are here to assist you every step of the way. Whether you're renovating your living room, kitchen, bathroom, or any other space, our showroom is the ideal place to find the right style and start your next project.
Types of Luxury Vinyl Flooring
When it comes to luxury vinyl flooring, two popular options dominate the market: luxury vinyl tile (LVT) and luxury vinyl plank (LVP). Both choices are designed with dense layers to replicate the authentic look of hardwood or ceramic tile, providing you with the elegance you desire. Let's take a closer look at each option:
LVP: Luxury vinyl plank flooring perfectly mimics the appearance of real wood, offering the timeless beauty of hardwood floors without the high maintenance and cost. With a wide range of styles, colors, and textures, you can choose from classic oak to modern maple, ensuring a seamless fit with your interior design. Each plank is thoughtfully designed to fit together, creating a natural-looking and inviting atmosphere in any room.

LVT: For those who desire the charm of natural stone or ceramic tile, luxury vinyl tile is the ultimate solution. LVT offers diverse options, including slate, travertine, marble, and more. With LVT, you can achieve the luxurious look of real stone or tile flooring while enjoying the comfort and warmth that vinyl provides underfoot. It's the perfect blend of elegance and practicality.
The Benefits of Luxury Vinyl Flooring
When you choose luxury vinyl flooring for your home, you're not just investing in a visually appealing surface but also gaining a wide range of benefits that make it a smart choice for any household. Here are some compelling reasons to consider luxury vinyl flooring for your next project:
Durability & Resilience: Luxury vinyl flooring is engineered to withstand the test of time. Its multi-layered construction makes it highly durable and resistant to scratches, dents, and stains. Whether you have active kids, pets, or heavy foot traffic, luxury vinyl flooring can handle it all, ensuring your floors stay beautiful for years to come.

Waterproof & Moisture-Resistant: Luxury vinyl is waterproof and moisture-resistant, unlike hardwood flooring. This characteristic makes it an excellent choice for areas prone to spills and dampness, such as kitchens, bathrooms, and basements. Say goodbye to worries about water damage and enjoy the peace of mind that luxury vinyl flooring provides.

Easy Maintenance: Keeping your luxury vinyl floors looking pristine is a breeze. Regular sweeping and occasional mopping with a mild cleaner is all it takes to maintain their lustrous appearance. The protective top layer of luxury vinyl also repels dirt and dust, making it an excellent option for those with allergies or respiratory sensitivities.

Comfort & Noise Reduction: Luxury vinyl flooring offers a cushioned surface that adds comfort underfoot. It also absorbs and reduces noise, providing a quieter living environment compared to hard surfaces like tile or hardwood. Whether you're walking, running, or simply going about your day, luxury vinyl ensures a peaceful ambiance in your home.

Cost-Effectiveness: Luxury vinyl flooring offers an affordable alternative to traditional hardwood or stone flooring, making it an excellent choice for budget-conscious homeowners. You can achieve the look you desire without breaking the bank, all while enjoying luxury vinyl's numerous benefits.
Professional Luxury Vinyl Flooring Installation
After choosing the perfect luxury vinyl flooring for your home, the next crucial step is the installation process. At Randall Lee's Flooring America, we understand the significance of a flawless installation to ensure your flooring's longevity and overall performance. When you opt for our professional luxury vinyl flooring installation services, you gain access to a team of trained and experienced technicians who will coordinate your project seamlessly.
We take pride in offering our Ultimate Confidence Guarantee, providing protection for your new floor throughout its lifespan. Additionally, if you find yourself unsatisfied with your new floor within 30 days of installation, simply give us a call, and we'll gladly replace it with a similar model, free of charge.


Contact us to learn more about our selection of luxury vinyl flooring. We proudly serve customers throughout Seaside, OR, including Astoria, Long Beach, Cannon Beach, and Manzanita.