Versatile Luxury Vinyl Planks in Seaside, OR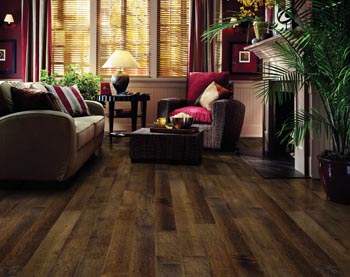 When you're ready to decorate your home, choose a flooring option that will transform your home and decor. Randall Lee's Flooring America is your source for a premium selection of luxury vinyl planks in Seaside, OR. We offer premier floor coverings for your home that is aesthetically pleasing in addition to being durable. And, we're confident that you'll find our LVP flooring to be comparable in price to other flooring. Get the look of hardwood with all of the benefits of tile with LVP from our flooring warehouse.
An Enhancive Hardwood Alternative
Luxury vinyl plank floor looks just like traditional hardwood and it has the same texture of real wood, acts like tile. This means that while an LVP floor is a great choice for any room in your home, it especially works well in a kitchen or bathroom. Traditional hardwood planks can warp in either of these rooms due to the moisture in the air. There's also the possibility that you would spill water on real wood, which could also result in warping. But luxury vinyl is water-resistant and easy to clean, so it offers the durability you want for bathroom and kitchen flooring.
If you're interested in this beneficial flooring type, request a luxury vinyl plank floor installation from our professionals. It can be installed on just about any surface, so there's no reason to remove existing tile. Because vinyl plank can be cut to fit a certain space, you also don't have to worry about removing kitchen cabinets for installation.
Flooring That Improves Your Home Overall
You furnish your home with comfortable sofas, chairs, and beds, so why not do the same with your flooring? Vinyl flooring is easy on your feet because it's softer than hard surface materials. In addition to its comfort quality, this type of vinyl floor material improves your home in other ways. LVP adds another layer of insulation to your home, meaning it stays comfortable from season to season. This type of flooring will keep cool during the sweltering heat of summer while providing insulation from the bitter cold of winter. These benefits can even help you money on utility bills, as you won't need to constantly adjust the thermostat with LVP. And, because it acts as soundproofing, an LVP also keeps unwanted noise out of your home.

Contact us to shop for luxury vinyl planks that make every room beautiful and improve the overall quality of your home. We proudly serve customers in Seaside, Astoria, Cannon Beach, and Manzanita, Oregon, as well as on the Long Beach peninsula.